Welcome to the Department of Semitic and Egyptian Languages and Literatures!  Have you ever seen an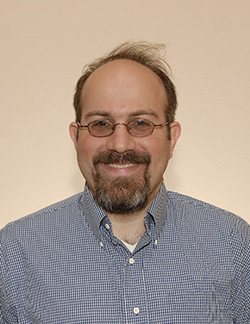 ancient inscription or an old manuscript and wondered what was written there? In the Semitics department (as we are informally known), students can channel that wonder into rigorous philological  training that allows them to unlock the mysteries of and thoroughly engage with the world of antiquity.  
The department has a proud tradition whose world-class faculty has contributed greatly to establishing Catholic University's highly respected international profile.  We are also proud of our mission-central position within the university, as our department was founded in 1897 by Msgr. Henri Hyvernat, the first faculty member appointed at CUA.
One feels this history the minute one enters any of our seminar rooms.  These rooms exude an "old school" vibe with shelves of heavy tomes covering the walls.  At the center of the room sits a long wooden table stacked high with books, surrounded by the instructor and a handful of students as they diligently work through an ancient text.
Our department has two graduate programs, one focused on the Ancient Near East and one focused on the Christian Near East.  The Ancient Near East program trains students in the languages of the Hebrew Bible/Old Testament, primarily Hebrew and Aramaic, but also those of other adjacent civilizations such as Akkadian and Ugaritic.  From our introductory level courses to our advanced seminars on linguistics and historical grammar, students master these languages and learn about the world from which ancient Scripture emerged.
Our Christian Near East program concentrates on Late Antiquity and the world from which the early Church emerged.  In this program, students are trained in Syriac, Arabic, Coptic, Ethiopic, and other early Church languages, as well as in the broader historical and theological context that produced these literary corpora.
In addition, Semitics complements and is complemented by many other strong programs throughout the university including Byzantine and Medieval Studies, Early Christian Studies, History, and the School of Theology and Religious Studies.  Together, these programs make Catholic University a leading center for the study of the ancient world.
The department also maintains its own extensive library as well as special collections of manuscripts and other rare items from antiquity.  These facilities and collections draw visits from scholars from around the world. We would love for you to come by and see these facilities and show off the great work that we do.  If you have any questions about the Semitics department, please feel free to contact me.
Sincerely,
Andrew D. Gross
Associate Professor and Chair